News
What is synchronized tapping?
Discover the features and benefits of SAU's synchronized tapping to increase tool life.
---
Is it possible to increase tool life, avoiding the breakage of taps?

The answer is yes.

In this article we will talk about the features of synchronized tapping and the advantages over the traditional one.

Thanks to this special processing, the taps work with more precision and have a triple life compared to traditional tapping.

Let's see what this is all about.
How synchronized tapping works
In traditional tapping, the tap is inserted into a hole and the machine must go down to the depth at the distance of the pitch (800 mm per minute for example).

In the phase of rising from the hole there is usually a synchronization error between the reversal of the spindle and the advancement of the movement of the machine, this causes micro collisions, which for a long time greatly reduce the life of the taps, reaching the break.
In synchronized tapping, however, thanks to the possibility of mounting the bushings directly on the spindle, in the phase of reversal a compensation is removed up to a maximum of 1 mm, by aligning the mandrinate compensating for errors, ensuring less stress on the tap thus increasing the tool life.

Modern CNC machines can synchronize the spindle speed and its feed, this type of threading called "rigid tapping" is particularly suitable when talking about high-speed taps.
CWE tapholder spindles from SAU for synchronized tapping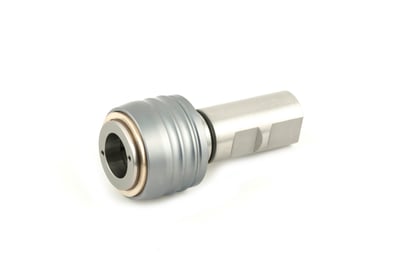 What we have to do when there is the need to work on different machines?

CWE taps from SAU are extremely useful when a tooler needs versatile equipment to use on different machines, without having to buy a specific spindle for each machine.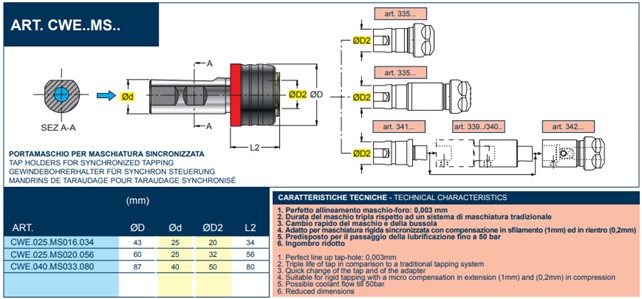 However, there could also be the need to perform particularly deep operations, with the risk of being less precise in tapping.

The length of the equipment is not a problem. The problem is solved thanks to the SAU tapholder extension bushings combined with the spindles.

The deep machining will be very precise and in a few seconds, you can change the bush depending on the machine, with a huge time gain.

The change of the bush lasts only 2-3 seconds, while in a rigid tapping the spindle change can make you lose even 5 minutes.
A difference not to be underestimated!

This system is ideal for series production (e.g. 500 pieces per week).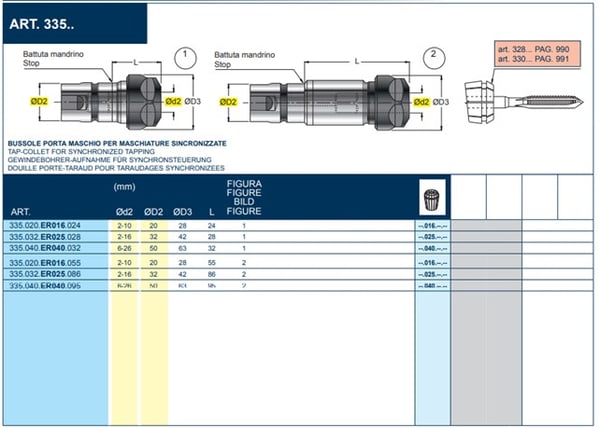 Advantages of synchronized tapping
The advantages of synchronized tapping are:

• lengthening the life of burnishing tool
• Improve threading accuracy
• working at different speeds on different machines
• avoid buying a spindle for each machine
• increase in productivity
Conclusions on synchronized tapping
SAU has set up assembly lines for many multinational companies around the world. If you want to find out more about synchronized tapping and optimize your machining, do not hesitate to contact us.