News
Special tools: 3 advantages
For more than 40 years, we have been designing and manufacturing special tools with both mechanical and integral carbide fixings. SAU is a world-renowned company.
---
How many times have you received a request from a customer to do more work on parts in series, but your production costs are too high and you can not process it?
Special tools from SAU are the solution to these needs.
In this article we will talk about 3 advantages in designing a custom tool with us:
Read more.
What can we help you with?
You can have very low machining costs on a single piece, but when you get a request to do more machining on the same unit and to mass-produce, the problems start:
Make more placements in machine
Increase in production times
Increases in the final cost
The customer who has made the request and when your offer arrives, usually, raises many doubts and decides not to accept it and switches to another supplier.
So how can you handle this kind of request?
SAU, with more than 40 years of experience in the field, has the solution to this type of needs: design and manufacture for your company a special tool both mechanical and solid carbide.
In SAU there is an internal department, which deals exclusively with designing and creating custom tools for customers, with a proven process that includes:
First comparison with technical office and supplier agent
Comparison on how to mount tools
Kiwa certified technical drawing
Tool delivery
Support of the company for placement in the machine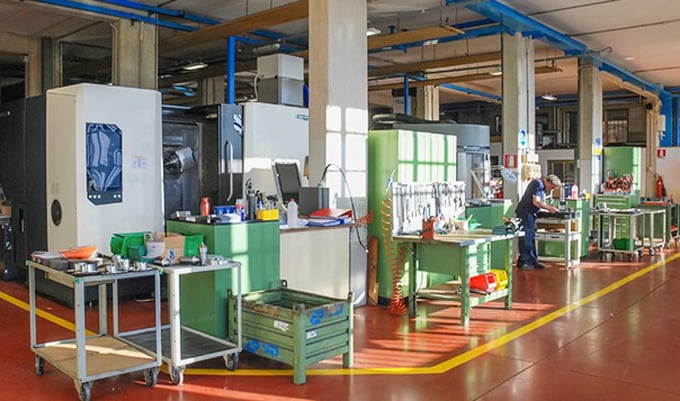 SAU produces special tools for various sectors and in particular we are experts in tools for:
Automotive
Food
Packaging
Hydraulic
Aerospace
Handling and automatic machines
Let's see together the advantages of a planning of this type.

1 - Increasing productivity
The space in the machine is not always sufficient to mount several tools at the same time and your technician must change several times the placement in the machine to respond to the request of customers to perform more machining.
When it comes to mass production, production times and costs hardly match the customer's wishes.
What do you do then?
Designing a special tool with SAU allows you to perform several operations at the same time and it is what you need to respond to the increasingly frequent need of engineering companies, which need more work on the same piece, in series and with faster and faster delivery times.
If you want to accommodate your customer's request, the solution is to require the design of a special tool, so as to greatly increase the productivity of your company.

2 - Reducing production costs
Your work on a single piece has an average cost, the problem is that even if you do the same work in series you can not lower the production costs.
Designing and making with SAU a special tool allows you to propose costs in line with customer expectations and be able to fulfill the request.
Thanks to the use of special tools you will depreciate the cost of designing and making SAU, managing to produce at much lower costs than you would have done, by repositioning the equipment in the machine for each of your machining.
3 - Increasing business competitiveness
Do you know what corporate positioning is? We could define it as the customer's perception of your business, your reputation, the value the customer perceives and much more.
When you manage an order like the one described, your customer feels that your company is able to produce complicated parts in series, in a short time and with acceptable costs.
The positioning of your company in the customer's mind changes dramatically.
On the contrary, if your company is not able to optimize production processes in terms of time and cost, it will always be perceived as a small company, which has limits in responding to immediate and complex requests, and will not be asked for this type of request.
Being able to produce large batches, in series, on pieces that require more processing, immediately increases the competitiveness of your company.


Conclusions
With four decades of experience, SAU is a world-renowned company for its special tool design and manufacturing service.

Contact us to find out how it works and how our custom tool department is organized: https://sautool.com/en/contact-us
You will receive an immediate and free telephone consultation.
SAU - Quality Tools Engineering since 1982.