When an operator has to perform several operations on the same product/material, he is
usually forced to use several tools.
It follows that the transaction will involve:
Tool availability for each type of processing
Setting of each tool
Waste of time
Waste of energy by operators
SAU is familiar with this type of problems and has designed a multifunctional tool to
overcome the needs of operators who have to perform multiple machining operations on the
same product.
Machining such as drilling and turning require different specific inserts and SAU has found the solution to optimize the time, without wasting energy for the operators.
Our technicians have identified the SAU SEC multifunctional tool as the ideal tool to allow
you to perform more operations with a single tool.
Let's see together its features and advantages.
SAU SEC multifunctional tool for drilling and turning | Features
Thanks to this new generation tool it is possible to perform up to four precision machining
operations:
Drilling to a depth up to 2.25XD
Internal turning
External turning
Facing turning

The tool is available in two versions 1.5XD and 2.25XD, with a wide range of diameters
between 8 and 32 mm.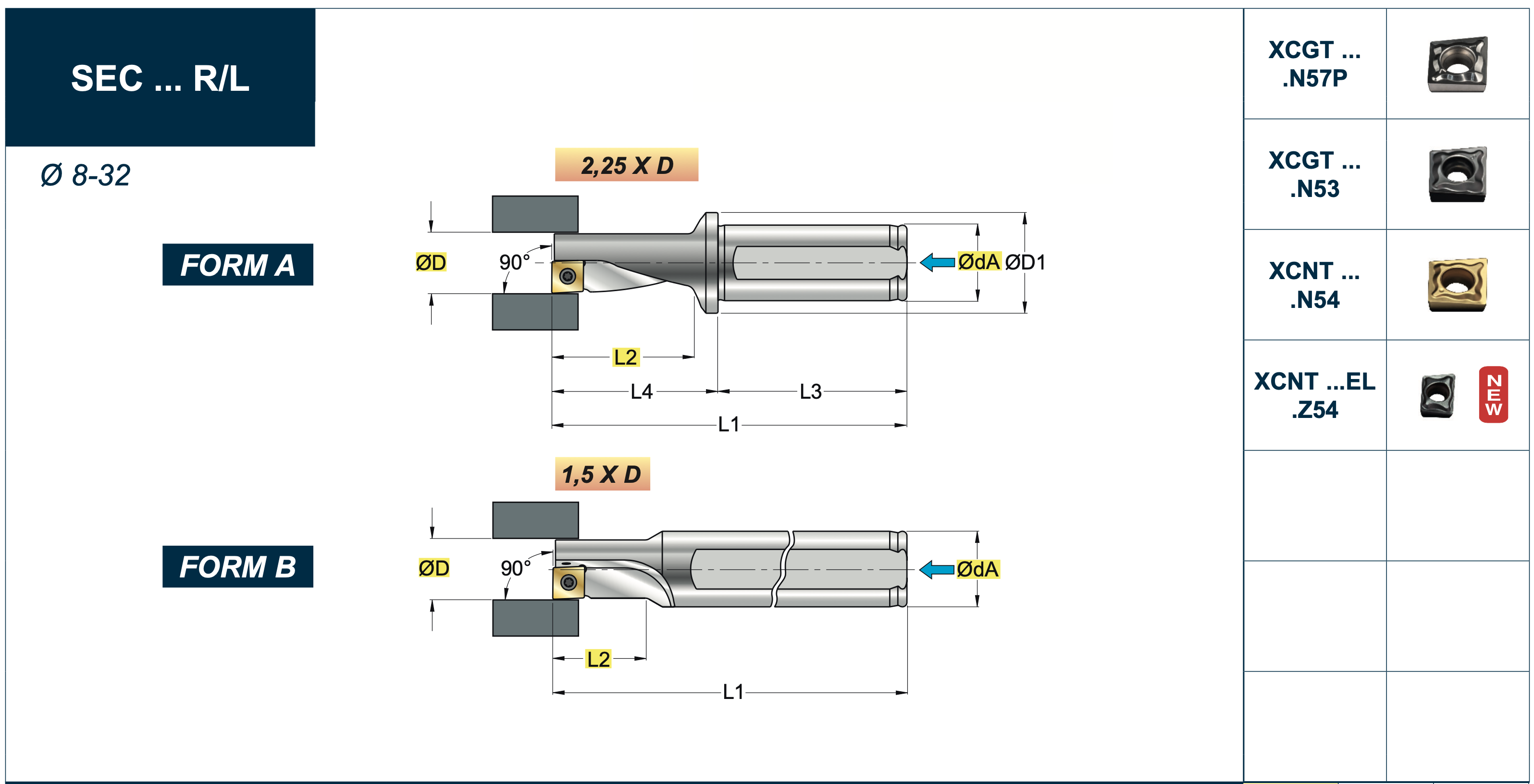 Thanks to the nickel-plated body, the chip flow inside the helix is optimized.
It is equipped with three holes for the coolant, as shown in the image, studied and positioned
in a strategic way, to optimize the cooling lubrication of the cut and the chip evacuation.

SAU SEC multifunctional tool for drilling and turning | Advantages
The advantages of using the SAU SEC tool are many:
Reduction of tool change set-up time
To avoid performing various tool settings
Easy use of tools in the turret
To increase the availability for the use of other tools
To switch from one machining to another simply set the CNC program and you're done.
SAU SEC multifunctional tool for drilling and turning | PLUS
The SAU SAC multifunction tool is equipped with a wide range of inserts to be able to
perform precise and efficient machining on different materials.
Thanks to an innovative and rectified chipbreaker, the tool is suitable for processing various materials, especially steel, stainless steel and aluminum.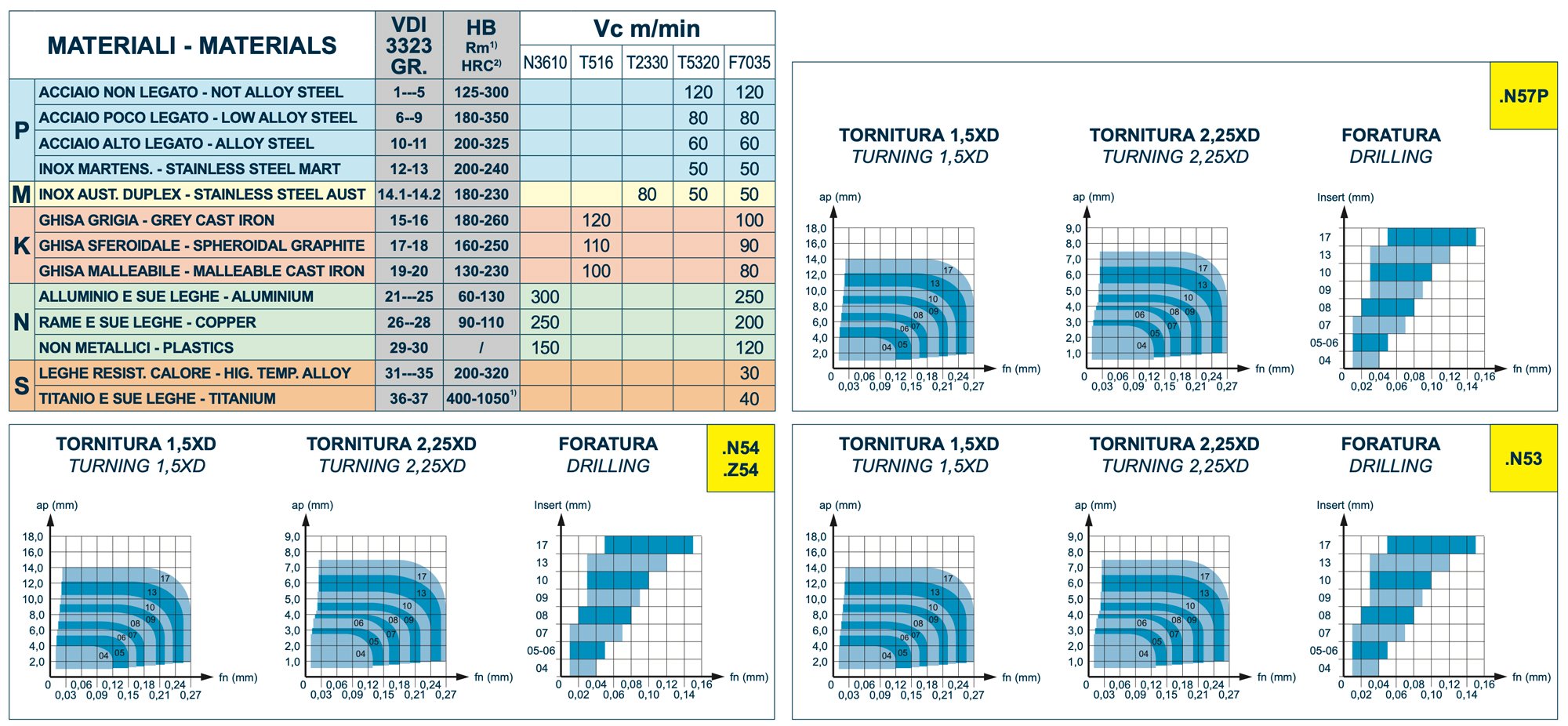 Conclusions
SAU has set up the assembly lines of many multinationals, if you want to find out more about
the SAU SEC tool and how to optimize your machining, do not hesitate to contact us.